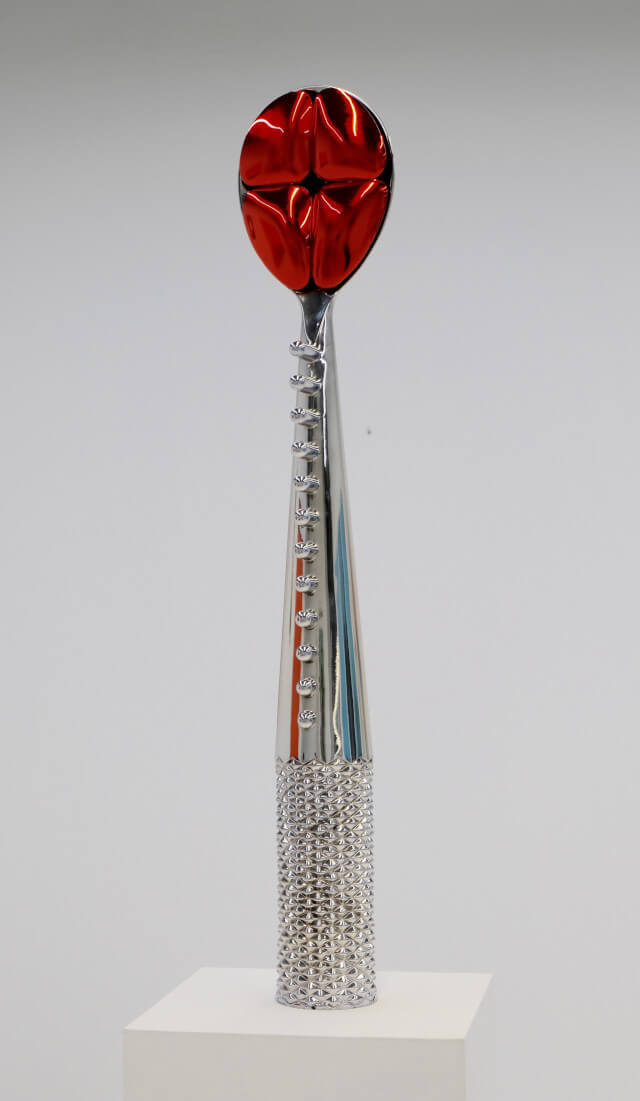 Stroev Denis
Woman Spoon
440 000 ₽
or 00.00 $ (1 USD = 00,0000 RUB)
or 00.00 € (1 EUR = 00,0000 RUB)
Brass, silver chrome coating
110 x 190 x 110 cm
2015

Работа отсылает зрителя к перверсивным ассамбляжам дадаистов и сюрреалистов. Можно вспомнить меховую чашку и ложку Мерет Оппенгейм, или многочисленные объекты Дюшана, исследующие сексуальность и использующие женский образ. Денис Строев создает стильный (а это, отчасти, синоним сексуальности) объект, который напоминает идол – привлекающий зрителя, но и отстраненный от него.
How to get?
– 6 hours (10 $);
– Personal delivery (5 $);
– Another city (0 $);
– Pickup (0 $);
Read more
Before shipping, we pack all the work safely
Step 1: We arrange the work in black, white or gray mat — from 10 to 15 cm, under glass and in a wooden frame.

Step 2: Carefully wrap up the work in silence — decorative paper for packaging.

Step 3: We put in a branded cardboard box for reliable delivery and package.
---
---
---
---
Other works of the author