Exhibition of the month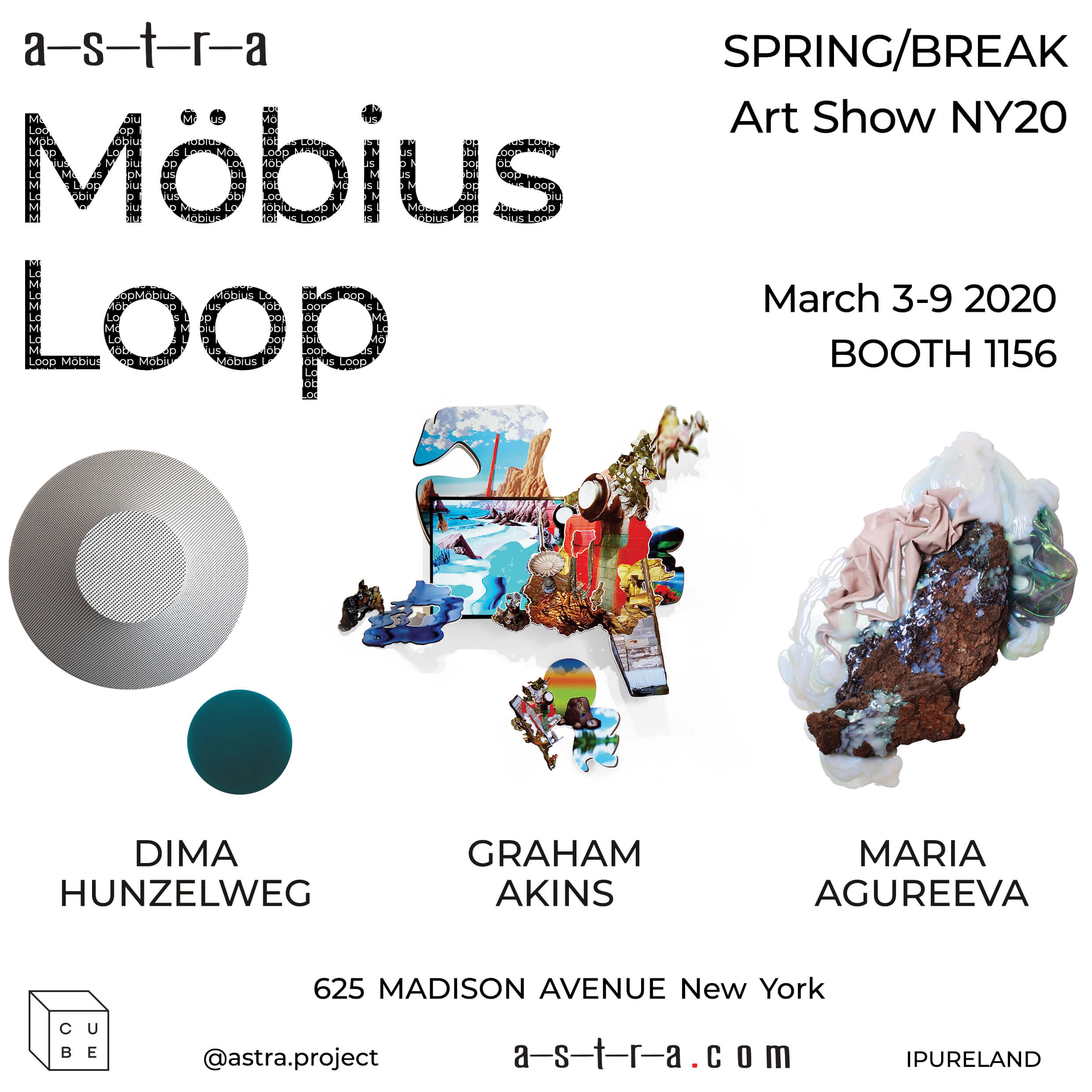 a-s-t-r-a is pleased to announce its participation at SPRING/BREAK Art Show in New York on March 3-9, 2020 with a special project.
Curated by Anna Evtiugina and Alina Kryukova.
Features works by Dima Hunzelweg, Maria Agureeva and Graham Akins.
625 Madison Avenue New York
Möbius Loop represents a void that invariably requires an ever-busy filling and exploration. This void that we all have to carry inside ourselves is ambivalent. On the one hand, it is a black hole that always requires filling, always craves for more. Sip by sip, it drains our lives, sucking all the energy of creation dry. This process results in invincible entropy, an eternal nothing. On the other hand, it is a bridge connecting a person with the Platonic world of ideas, a world of awareness and understanding that we are more than what we consume, much more than this hole of overconsumption.
Featured artists